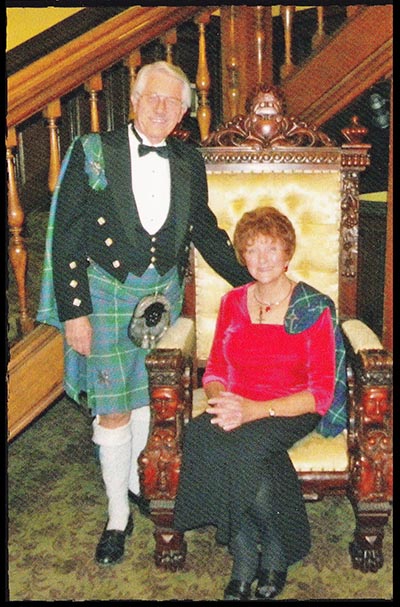 A Trip through Scotland
April 24 - May 7, 2017
Personally guided by Ken, and Beth Bristow, author of the book
Survival of the Blood
If you are interested in Scotland, or thinking of traveling to Scotland, read on. If not, we're sorry to have interrupted your weekend.
For those interested, last year, Beth published the book in her series. Survival of the Blood, and it has been a great success, (Reviewers rate Survival of the Blood 4 1/2 stars on Amazon - Click Here to read more!.
In response to many requests, we have put together a very special trip that is centered around Beth's book. This trip will take us through some of Scotland's' most beautiful and memorable places. Those of us living in the US, together with friends from all over, will head for the UK on Monday April 24th, arriving Tuesday April 25th when our trip begins. For 12 days, we will be touring Scotland and while the trip is designed to follow the journeys of Janet and Ewan Cameron and the other characters in Beth's book, we will be passing through many other clan territories, McDonald, Cameron, MacLeod, Campbell, Chattan, McPherson and many others. The trip will however center mainly in the Scottish Highlands, we will also travel through some of the Lowlands and Borders.
Our 'all inclusive' price of this trip will be $3,470.00, (based on double occupancy) LAND ONLY; which includes 12 nights, all hotel accommodation with full Scottish breakfast at each location, twelve (12) dinners, Coach and Driver, ferry pass, entrance to most places we visit and gratuities. (NOTE: We recently read of a 10-night escorted tour of Scotland being offered in 2017 that was charging $4,595.00 Land Only.)
Please join us for this exciting and unusual trip! Make your deposit by sending $500, via PayPal to srmopiper@hotmail.com, or mail your check, payable to 'Ken Bristow' in the amount of $500.00 to:
Bristow Small Group Tours
Ken & Beth Bristow
903 Breann Court
NIXA, MO 65714
Your $2,970.00 balance will be due by February 28, 2017.
Free Book A complimentary copy of Beth's book, Survival of the Blood, will be mailed to you when we receive your deposit, so remember to include your shipping address! Books are shipped book rate, so please allow about five business days for delivery.
If you have any questions, just call us at (417) 714-9476 or e-mail us at srmopiper@hotmail.com.
---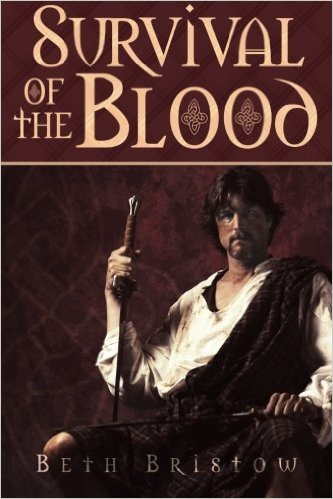 Our Itinerary
As we arrive in the UK, we will as usual, be met by our coach, which will transport us to our first stop, historic Stirling; the 'Gateway to the Highlands' and spend our first two nights at its newest hotel 'The Colessio', just steps from the castle. There are many sites to visit in and around Stirling; in Beth's book she wrote about the Battle of Bannockburn, Ewan described how Robert the Bruce prepared his men for the battle on June 24th, 1314...they won and claimed Scotland as their own. The Bannockburn Visitors Center, which we will visit, tells the whole story. Of course, the castle is a must and the Wallace Monument is worth seeing
Back on the road, we head into the Highlands, passing through mysterious Glencoe, for another two night stay in Fort William. We will visit Achnacarry House, the ancestral home of the Chief's of Clan Cameron, pass through Glen Lochy and Loch Lochy, the locations where in Beth's book, Ewan and Janet Cameron lived and raised their son Duny. It was at Achnacarry that Donald Cameron of Lochiel sat and pondered on his decision to support Charles Stuart in the 1745 Jacobite uprising. The scenery in this area is nothing short of spectacular, with a magnificent view of Ben Nevis across the valley.
As we leave Fort William, we will follow the famous 'Road to the Isles', stopping at Glenfinnan, where Charles Stuart raised his personal standard, signaling the beginning of the '1745'; then we will travel to Borrowdale and take a look where Charles spent his first night on the mainland. We are on our way to Mallaig where we will catch the ferry over to the beautiful Isle of Skye, heading for our lodging in pretty Portree for 2-nights. As we land at Armadale, we will visit the Clan Donald Center and enjoy the beautiful gardens and ruins of the old home of the McDonald Chieftains.
Our 2-day adventure on this mysterious island is pretty full, visiting Staffin Bay in Trotternish, Duntulm Castle ruins, the Skye Cottage Museum, which is truly outstanding, then on to Dunvegan Castle, the 800 year old home of the Chiefs of Clan MacLeod with its fabulous gardens and walks. Dunvegan is where Ian Douglas's family resided in Survival of the Blood and you will get to see the fabled 'Fairy Flag' that Beth also mentioned. There is one Malt Whisky Distillery on Skye... Talisker at Carbost, definitely must stop there.
Time to leave Skye and head for Inverness however, not before we spend a little time enjoying Eilean Donan Castle at Dornie, this castle is another must; it is the most photographed castle in Scotland and well worth the time. Finally, we arrive in Inverness (the Northern Capital) for a three-night stay. Lots to see here, Culloden battle site, Brodie Castle in Nairn, magnificent Cawder castle, a trip down the 'old military road' on the east side of Loch Ness with fabulous scenery, to Fort Augustus then back up the west side of Loch Ness, stopping at Urquhart castle just south of Inverness... spectacular.
Our southward trip towards Edinburgh will take us through the magnificent Cairngorm mountains; stopping briefly at the pretty town of Pitlochry before going to Scone Palace, the home of Viscount Stormont, with its spectacular grounds. Scone is where the ancient kings of Scotland, including The Bruce, were crowned. Our hotel in Edinburgh is conveniently located on the Royal Mile, a short walk from Holyrood Palace (where Charles Stuart stayed for a while after taking Edinburgh in the '45'). Edinburgh Castle is back up the hill a ways. We will also take time to visit Rosslyn Chapel a real favorite of ours.
The end of our trip is unfortunately in sight as we travel south through the Border country, visiting Melrose Abbey and Jedburgh on the way then through 'James Herriot' country, the Yorkshire Dales, to our hotel at Manchester Airport and our journey home.
Blessings, Ken & Beth Bristow
---