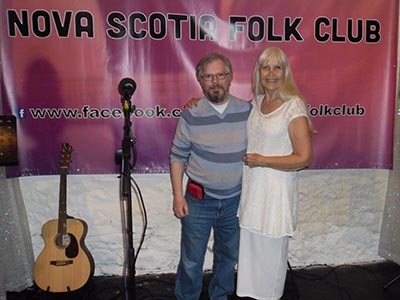 The Traditional Scottish Music Scene
Ranging from festivals such as Celtic Connections, theatres, folk clubs, and more recently house concerts, there are many venues in Scotland where traditional music can be enjoyed. One tried and tested way to experience or participate is to attend a music session.
The dictionary defines a music session as:
"A social gathering of musicians who usually play or sing for pleasure and simply socialize with each other."
Frequently these musicians are unpaid and under no obligation to attend. However sometimes, an experienced musician is paid to lead a session and to encourage others to join in.
So just how popular is the traditional music scene in Scotland? I spoke with a number of people involved in the scene including musicians, organisers, and promoters and the following points emerged.
The participating audience tends to be in the older adult range.
There is a real lack of adequate funding available.
Emphasis has moved more to instrumental music at the expense of song.
Although there is no doubt that younger musicians are participating, the typical audience appears to be of an older age group. Lack of adequate funding was also highlighted. A fact reflected in a recent survey published by "The Traditional Music Forum". However there are institutions such as The Royal Conservatoire of Scotland which are training establishments for the performing arts. (They have a Facebook page).
Many of the musicians I spoke with, some well respected and well known in the Scottish folk scene, felt that the emphasis had moved too much towards instrumental type of music. Indicating that the roots of folk music lay in song and participation of audiences.
In conclusion the Scottish Folk Music Scene appears to be alive and thriving. Many young musicians are carrying the music forward for future generations to enjoy. There are many supporting organisations to be found such as The Traditional Music and Song Association. Social media has become a platform and support tool with many groups and pages dedicated to supporting our tradition. Festivals are many and folk clubs, house concerts, and sessions are well attended.
Links:
http://www.tmsa.org.uk
http://www.celticconnections.com/Pages/default.aspx
https://projects.handsupfortrad.scot/handsupfortrad
http://www.tracscotland.org/tracs/traditional-music/traditional-music-forum
https://www.fraserbruce.co.uk/auld-hat-new-heids
---