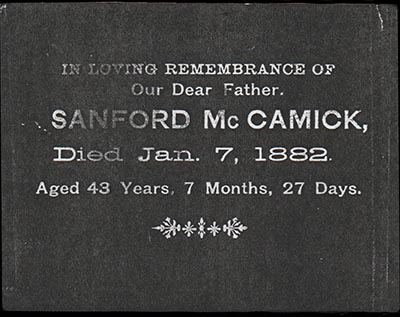 Using DNA Tests to help Find Family History
By Cecilia Fabos-Becker, Published 2017-08-03
Most of the over 6 million persons who have had DNA tests done want to know where our ancestors were, just prior to emigration. By now, we discovered the limitations in acheiving this goal of all three. Neither Ancestry.com, Family Tree DNA, and 23 and Mecan show you which village or even county, and often not even country where your ancestors originated!
Todays DNA Tests can show you where you have relatives today, who also took the DNA tests and which of those people, may or may not, have always lived in those areas along with their parents and grandparents back to ancient ancestors. A couple of these data base-test sites will also list your DNA match relatives with email addresses of those who have given permission to share their data and email addresses. Of that percentage, some will, in these profiles, list family surnames in their ancestry about which they know something, or will perhaps have a family tree, or both. These matches will usually be no more distant than 6th cousins from you, and cover about 200 years of your ancestry, maybe not even to the point of emigration. Here is why.
You get half, or 50%, of your DNA from your parents; one-quarter, or 25%, from each of your four grandparents, one-eighth, 12.5% from each of your eight great-grandparents; and one-sixteenth, 6.25% from each of your 16 second-great grandparents and only one-thirty secondth, or ONLY 3% from your third great-grandparents. Each generation is roughly 25-30 years. Even being generous and using the higher number, your third great-grandparents, only 5 generations before you, are only about 150-200 years depending upon your own age at the time you are doing the research. At least half of all Americans ancestors who emigrated to what became the U.S. did so 250 to 300 years ago, another two to five generations before what the DNA tests can normally show.
However, this is altered when there have been cousin marriages in the past. In these families DNA is more concentrated and a higher percentage of matching sequences are passed on. In these cases, cousins through families from more ancient generations may show up in the matches.
In my case, I have DNA matches with cousins, with common ancestors more than 5 generations past. I also know from documented research, that some of these matches are precisely because of some first and second cousin marriages in those lines. The biggest surprise was finding two things: (1) my late father's 'pure' Hungarian family had British ancestry about 200 years ago which in some way is related to my late mother, and (2) my late mother's mitochondrial DNA haplogroup (that which she received in a strict maternal line from her mother, maternal grandmother and so on) is NOT west European (despite the fact her maiden surname was Wallace, about as Scottish as you can get). Our haplogroup is J1c2e, a late mutation of a "Black Sea area" group, not the H haplogroups more common to Celts and west Europeans. So oddly, my parents who never knew each other before World War II and grew up nearly 2,000 miles from one another, were distantly related--twice! However, these are DISTANT relationships and not much to go on for finding actual, documented family history.
My husband's Tony's DNA was another story. In his case, it turned out to be fortunate that three of his four grandparents are children of relatively recent immigrants, while Sanford McCormick/McCamick, the one 'apparent' orphan in the family history, who has been giving us research fits, came from his ONLY long-term American grand-parent's line.
Sanford McCormick/McCamick (various county clerks and census takers, and the military together managed to create 10 different spellings of this poor man's name)is a quintessential example of a cholera epidemics era Kentucky mystery. Literacy and record keeping all but disappeared for a few decades in frontier states from a combination of frequent warfare with Native Americans, and at one time the British as well, and serious frequent epidemics from water and mosquito borne illnesses, combined with the rise of two anti-alcohol and stimulants (coffee, tea) religions, Baptists and Methodists. Alcohol and boiling water used in tea and coffee were safer than ordinary well and river water, often contaminated by human and animal wastes. Unfortunately, the U.S. was still in the dark ages when it came to hygiene and sanitation and understanding what caused many illnesses and spread them and two religions developed who prohibited alcohol and stimulants--the two very things that minimized epidemics at that time. With cholera, yellow fever, diptheria, typhoid, small pox, etc. the first people, and greatest numbers of people who died were often the most literate and who saw the most people and touched them or items they had handled daily; ministers, doctors, clerks, teachers, and adult care-givers. Although record keeping began to be restored or increase by the late 1840's in states like Kentucky, Ohio, Tennessee and Indiana, it wasn't mandatory for a time, and was still haphazard.
Thus, poor Sanford McCormick had no guardian records showing how he was assigned to the couple who raised him, at what age, and who his parents were; no records at the time of the assignment by God knows who and how, and none when he reached the age of majority. Normally, when an orphan reached the age of legal independence, there was a record showing this and that his guardian was owed money for caring for him either by the county or the parents' estate, and that the guardian paid, or owed the now adult and independent individual since he had an apprenticeship to his guardian and performed real services as a teen-ager. There were also NO marriage records showing that either of his guardians were related to anyone by Sanford's own last name. Thus, there is no evidence of a guardianship by a dying relative asking another to care for a soon to be orphan. Sanford then disappeared from the census record as soon as he became an adult and we don't know if he hooked up with another relative, or where he was living in 1860, right after he reached the age of 21. We know where he enlisted in 1861 and where he was in 1864 after he was captured, caught pneumonia, and paroled back to the Union by the CSA, and furloughed by the Union for recovery. There is no record, however, of with whom he was living when he enlisted or when he was recovering from his first ordeal. He moved to Indiana right after the Civil War (and a second briefer stint of enduring Southern prison camp hospitality), but there are no other persons with his surname who went with him to Indiana that appear in any records. He had no sons, so we have no naming tradition to help us to identify his father. His gravestone is the one I mentioned in the other article that was photographed with no notes made of where it actually was, and where he actually died. Both his wife and his oldest daughter married twice and we have no idea where any notes or records they had ended up, as in both cases, the families of the second spouse took control of matters at the time of their deaths. Hiring a professional genealogist, and paying some $600 or so dollars to go through about four counties' records, only added to the already copious volume of notes of the process of eliminating all the McCormick (and all the variant spellings) families in which Sanford was NOT born and raised.
Finally a kind of clue appeared to put a chink in this stubborn family history brick wall. It happened when we looked at my husband's DNA matches. A few individuals turned out to be from Kentucky families that had always lived in Kentucky. They even placed that tiny bit of information next to the family surnames in their family. Of the several surnames listed, one, and only one turned out to have a very few marriages,with McCormicks. Better yet, these marriages, of the Anderson family, turned out to be all within one line of the McCormicks who all came from a particular line from Bedford County, Virginia. So, we now have some reasonable evidence from the combination of DNA matches and actual marriage records that there is a definite link between my husband and another Kentucky family and that this family only married into one particular line of McCormicks. There are just a few more "little" problems: almost all of that particular McCormick family I've found thus far is at least four counties eastward of where Sanford McCormick was raised and placed under guardianship, and there are not many on-line records to show who were the children of adult members of this particular line who first arrived in Kentucky about one generation before Sanford was born and where their children all went. That "missing generation" with the fewest records is within precisely the period the fewest Kentucky records exist. Sanford was born between two major cholera epidemics that were only about 14 years apart, and other epidemics raged between those. However, the counties are lightly populated with few libraries. Now, I "only" have to write to about a half dozen county libraries and historical societies in hopes of using the process of elimination to finally identify Sanford's father and learn how and why he went from eastern Kentucky to the center of the state and how Sanford's guardians were made his guardians.